---
SWETHA GUNDALA

Click on the pictures to get the larger view
Swetha Gundala won the Logo Award in Mt. Olive school district

:

Swetha Gundala is a talented student of Artistic Kreations learning art for over one year. She participated in a logo design contest as a student of Sandshore Elementary school organized by Mt. Olive school district's gifted and talented program called ASPIRE. Out of the 3 elementary schools that participated, Sandshore Elementary school won the award and the credit goes to Swetha. She thought about the characteristics of the program and wanted to capture the feel of the it. Using her imagination, Swetha designed the logo on the given topic "Spread out your branches" and won the award. The competition was held in March 2018.

 

Congratulations Swetha!!!

 
---
RIYA DADHEECH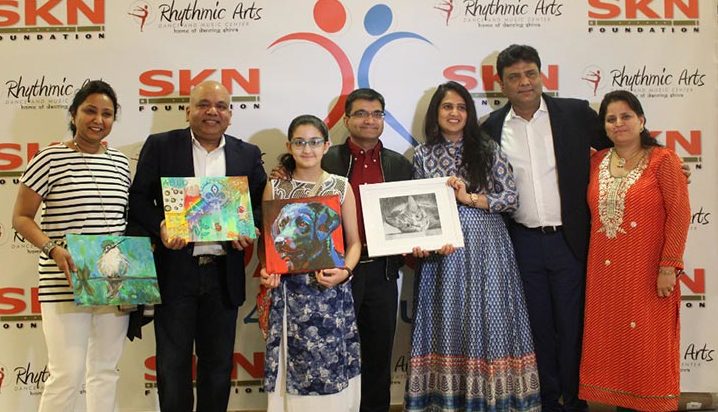 Student Sells Paintings At A Silent Auction

One of the Artictic Kreations' 11 years old student, Riya Dadheech, participated in a fund raising event Dance 4 A Cause (http://dance4cause.org/). The event was organized by SKN foundation for the benefit of special needs children and was held on March 18th, 2018. During this event Riya displayed her paintings for silent auction and were sold for $400.00. The entire proceeds went to the SKN Foundation. Congratulations Riya and keep up the good work!!!
Click on the pictures to get the larger view