Art Events, Exhibitions & Demos by Anju Saran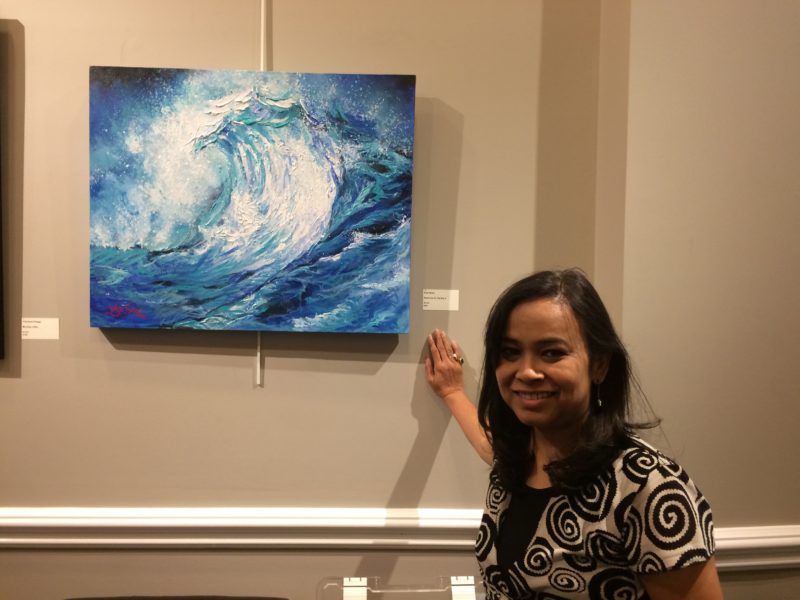 Warren County ARTS
25th Anniversary Art Reception & Silent Auction
Celebrate our 25th Anniversary with the Artists exhibiting over 70 pieces of artwork in this exhibit.
Meet the Artists, Enjoy Refreshments and Live Music provided by Norm LeDonne HGLutemusic and BID BID BID on wonderful items in the Silent Auction.
Dates: Sunday, August 20th, 1-4 pm at Oxford Municipal Building.
Exhibit on display: 7/24 - 9/9/17, 9-4 pm week days.
Address: Oxford Municipal Building
11 Green Street, Oxford, NJ
Save
Save
Save
Warren County ARTS May Program on May 11th was demonstrated by Anju Saran. 7-9pm Oxford Municipal Bldg, Oxford NJ
<>
27th ANNUAL MORRISTOWN FINE ARTS & CRAFTS FESTIVAL
Conducted by Morris County Art Association (MCAA) Morristown, NJ
The eminently successful Annual Morristown Fine Arts & Crafts Festival returns to Morris County
Show Dates: Saturday and Sunday, June 10 & 11, 2017
Show Hours: Saturday & Sunday 10 am - 5:00 pm
Address: Vail Mansion 110 South Street, Morristown, NJ
<>
27th ANNUAL MORRISTOWN FINE ARTS & CRAFTS FESTIVAL
Conducted by Morris County Art Association (MCAA) Morristown, NJ
The eminently successful Annual Morristown Fine Arts & Crafts Festival returns to Morris County
Show Dates: Saturday and Sunday, June 10 & 11, 2017
Show Hours: Saturday & Sunday 10 am - 5:00 pm
Address: Vail Mansion 110 South Street, Morristown, NJ